Our Baltimore Federal Criminal Defense Lawyers
Serving Baltimore, MD, Washington, D.C., & Federal Criminal Cases throughout the U.S.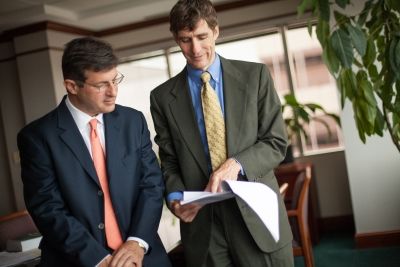 At Nathans & Ripke LLP, our Baltimore criminal defense attorneys are litigators. We have built a reputation for helping many of our clients avoid criminal charges and for winning their cases at trial and in appellate courts. With nearly 100 years of combined trial experience, our attorneys have received numerous awards and honors, including U.S. News & World Report's highest Tier I rating in Criminal Defense and inclusion in the Best Lawyers in America list for White Collar and Non-White Collar Criminal Defense.
We provide strategic defense planning and advocacy to clients in Baltimore and the Washington, D.C. area. Our lawyers are licensed in Maryland, the District of Columbia, New York, Florida, New Jersey, and the United States Supreme Court, as well as numerous federal district and circuit courts.
Benefit from our top tier representation. Call (410) 783-0272 or contact our Baltimore federal criminal defense attorneys online to discuss your complex criminal matter.