Baltimore Civil Litigation Lawyers
Proven Experience in Civil Litigation Matters in Maryland, Washington, D.C. & Beyond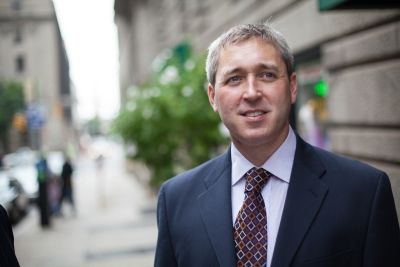 Nathans & Ripke LLP is a highly respected advocate for individuals and businesses involved in a broad spectrum of civil disputes. With offices in Annapolis, Baltimore and Greenbelt, we represent clients across Maryland and the Washington, D.C., region.
Contact us today by calling

(410) 783-0272

to learn more about how we can help you!
Following are only a few of the matters our Baltimore civil litigation attorneys can provide assistance in:
Academic proceedings — We have effectively represented students at an array of nationally acclaimed institutions, helping them avoid disciplinary sanctions often associated with parallel criminal charges.
Attorney grievance proceedings — Our clients have ranged from a senior lawyer in the Department of Justice, to a member of the Maryland House of Delegates, to the managing partner of a national law firm. We have successfully defended such clients in grievance proceedings and related investigations.
False Claims Act cases — Our law firm has resolved multiple cases involving allegations of fraud within the health care industry and other industries. From up-coding and unbundling to other types of Medicare and Medicaid fraud, we have the knowledge and experience to effectively represent our clients' interests.
Federal asset forfeiture — We have advocated on behalf of numerous businesses and individuals in order to recover assets that the government has seized. Attorney Robert Biddle is a highly respected lecturer in this area who has trained countless other civil lawyers in Maryland on forfeiture proceedings.
Wrongful imprisonment — In 2004, we received the largest award from the Maryland Department of Public Works for our wrongfully imprisoned client. We are currently litigating a federal civil lawsuit on behalf of two of our clients who spent 36 years in prison for a crime they did not commit. We are also currently seeking compensation for one of our clients as allowed under the New 2021 Maryland Walter Lomax Compensation Statute.
Automobile Accidents — We recently received a private settlement of $1.5 million in the automobile death of our 70+ year-old client.
Legal Malpractice — Award of over $1.2 Million in recent legal malpractice case.
Filing a Civil Appeal
The lawyers at Nathans & Ripke LLP are adept at both the trial and appellate levels. If you did not obtain a fair outcome in a civil dispute, we can advise you about the possibility of appealing the trial court's decision. Our attorneys maintain a keen grasp of federal and Maryland case law, rules and procedures, and they have extensive experience drafting persuasive briefs and presenting compelling oral arguments.
Call us at (410) 783-0272 to learn more about our Baltimore civil litigation and appellate services.